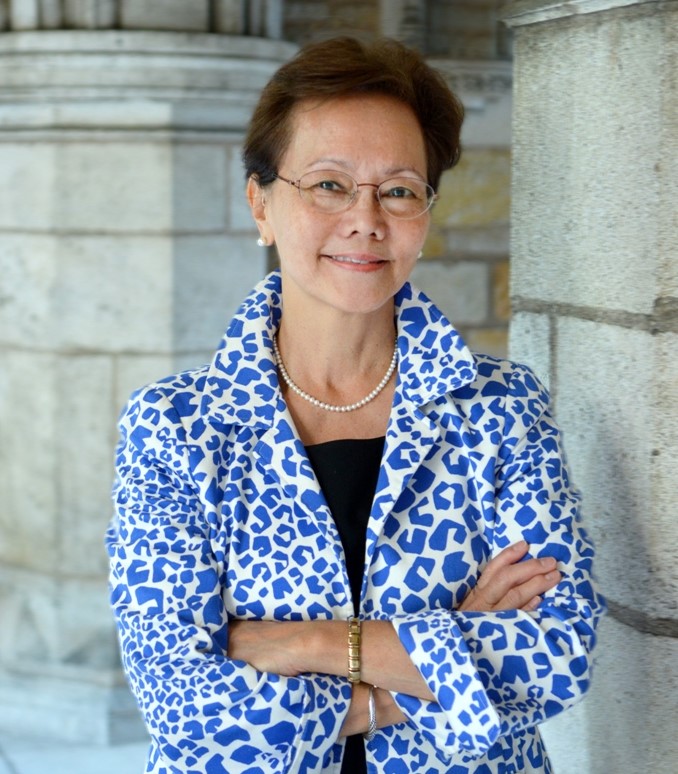 Dear Friends,
While I know much uncertainty remains and there has been great unease at its outset, I hope that the new year has begun well for you and that you have been able to turn the page on 2020. Today, I write with an update to my August 2020 communication to you about DEI matters.
I want to start by again thanking you for your continued interest in and support of the YAA's efforts on diversity, equity, and inclusion. We have no greater resource than our alumni and no greater energy than your passion, so please know how much we appreciate your thoughts, feedback, and remarkable work.
University-Wide Initiatives
At the time of my last update, the President's Committee on Diversity, Inclusion, and Belonging was in the final stages of making recommendations to President Salovey. Again, I was pleased that alumni were represented and involved on this committee. Based on the committee's recommendations, President Salovey announced the next phase of the Belonging At Yale initiative on October 14, 2020. You will note from his statement that this next phase involves:
Understanding Yale's history.

Building on current activities, which includes: (a) a

ssessing our campus culture and the effectiveness of ongoing initiative; (b) s

horing up financial aid for all students with need; and

(c) new centers for research and scholarship.

Making Yale more welcoming, which includes: (a) a

new commitment to develop and retain an excellent and diverse faculty; (b) t

ransforming public safety and policing; (c) i

ncreasing the diversity among top staff leaders; (d) w

orking with our alumni community; and (e) i

ncreasing diversity of contractors, vendors, and business professionals and other community partnerships.
If you have not done so recently, I encourage you to explore the Belonging at Yale site, which was refurbished late last year. You may be especially interested in the calendar of events, some of which are open to alumni. Last fall, Belonging At Yale sponsored a conversation between Professor Laurie Santos and Dolly Chugh, the author of "The Person You Mean to Be: How Good People Fight Bias." And more recently, Belonging at Yale and the YAA co-sponsored a conversation between Professor Matthew Jacobson and Ibram X. Kendi, scholar and author of "How to Be an Antiracist."
Awards & Recognition
At the YAA, we think it is important to celebrate success. And in 2020, there were many successes related to the excellent work alumni groups did to promote a greater understanding of and appreciation for DEI and issues. In fact, in January we celebrated the annual YAA Board of Governors Excellence Awards, and many of the recipients earned awards for DEI-related projects.
Here's a closer look:
The Mixed Company of Yale Alumni group partnered with the Mixed Company of Yale student singing group to use their voices to support and uplift the voices of Black people nationwide via a social media campaign that raised more than $6,000 for four Black Lives Matter organizations.
The Yale Black Alumni Association

planned and held virtual programs that addressed the well-being of Black alumni during a time of racial turmoil. The first session, titled "Emotional and Cultural Strength for the Journey Ahead," was focused on the entire community of Black alumni. The second session, titled "On Black Motherhood for the Journey Ahead," focused on a specific subgroup featuring Black alumnae from across generations and at different life stages and stages of parenting.
The Yale Alumni Association of the Northwest

created an Arts in Minnesota virtual series that began with an examination of the local arts communities' responses to George Floyd's murder. And another early event spotlighted theaters in the region that showcase work by artists of color.
1stGenYale hosted a series of webinars March through June in response to the pandemic, engaging alumni of diverse backgrounds and attracting an audience of more than 1,400 alumni and student participants. Promoting inclusivity and connection during a crisis, these webinars showcased the resourcefulness and expertise of the community, including the 21 emerging alumni volunteers who created or hosted events.
The YaleWomen Houston chapter responded to the George Floyd murder with a two-part virtual discussion of race and privilege, held in June with expert Denise Hamilton, founder of WatchHerWork.com.
The Yale Alumni Nonprofit Alliance focused its core programming on structural inequality, sounding the alarm within the Yale community on the inequity suffered by people of color. Using a multi-media combination of in-person panels, videos, and virtual town halls, YANA's Fighting Inequality series advanced the goal of democratizing access to resources and opportunities.
YAA Initiatives & Offerings
You may be interested in reviewing the YAA's commitment to and activities related to DEI, available on the DEI page of our website. Additional information is as follows:
We are finalizing the programming for our biennial conference, "IMPACT: Diversity, Equity, and Inclusion Through Social Change." Mark your calendars for the launch of panel discussions, storytelling, and interactive workshops over the course of the week of March 15, culminating the following week with town hall-style sessions on Wednesday and Thursday, March 23-24. The 2019 conference was well-received and the upcoming one will be even better!
Yale Alumni Academy has organized an amazing collection of talks, lectures, maps, recommended reading, and virtual tours honoring Dr. Martin Luther King Jr. and celebrating Black History Month. This absorbing assemblage highlights Dr. King's speeches and key historic sites along the National Civil Rights Trail. To celebrate Black History Month, every week in February will feature a new virtual tour dedicated to the story of African American civil rights, from post-reconstruction through today, and showcase content from across Yale about African American history. Join us by registering to learn more!
This year, presidents of Yale alumni regional clubs and associations have the opportunity to participate in a series of YAA-sponsored workshops designed to advance their understanding of DEI and support their efforts to make their organizations and programs more inclusive and welcoming to alumni of all generations, affiliations, and backgrounds

.
Events sponsored and/or organized to date include those on gender, race/ethnicity, sexual orientation, gender identity, ability, accessibility, and more. Many of these can be found at YAA Webinars on Demand. Examples include "Frederick Douglass in His Time and Ours" with Professor David Blight; "You Belong Here: How to Make Yale Events More Inclusive" with Camille Jackson '94 and Rahul Prasad '84 MS, '87 PhD; discussions about history, memory, and Confederate monuments; women's suffrage and the 19th Amendment; the 30th anniversary of the Americans with Disabilities Act; and our Assembly and Convocation authors in conversation series featuring a talk with Deesha Philyaw '93, author of "The Secret Lives of Church Ladies."
In addition to the talk between Professor Kendi and Professor Jacobson, the YAA has – working in conjunction with alumni volunteers – sponsored, supported, and organized a number of other DEI events in the past year, with additional events in the planning stages. You can search for these and more on the YAA events calendar.
My previous DEI update also summarized the work of the 2018-20 Executive Director's DEI Working Groups. After the tragic events of 2020, Jerry Henry '80 MDiv, chair of the YAA board of governors, and I decided to discontinue the working groups and instead continue the YAA's work on DEI in a more formal way. Beginning with the new board year this past fall, we established a new committee on equity and inclusion of the YAA board. Jerry and I co-chair this important committee of board officers and board committee chairs and staff. The committee's focus this year is on board education, programs, and engaging alumni who are disengaged.
To enhance the inclusivity of alumni events organized by volunteers, the YAA published a Diversity, Equity, and Inclusion toolkit for alumni leaders and introduced the toolkit with alumni leaders in a webinar. It is on our website along with other toolkits for alumni leaders. We welcome your review of and comments on the DEI toolkit and other volunteer resources.
Moreover, YAA and Office of Development staff have engaged in a series of discussions and learning opportunities about belonging, diversity, equality, equity, inclusion, and race. I am pleased that these discussions have been well-attended and well-received. They have promoted conversations and sharing that have been at times uncomfortable and painful but also deeply meaningful. Above all, they have promoted an open communication that is critical if we are going to continue to grow and to engage DEI and DEI issues in a real way.
As Yalies, we are at our core those who seek knowledge, light, and truth. In 2021, I hope you will join me in seeking to learn more, understand more, and acknowledge and discuss more often the matters of diversity, equity, and inclusion that will shape our university and our alumni association in the years and decades to come. I look forward to continuing this journey with you.
Best regards,
Weili