Alumni Schools Committee (ASC)
The Yale Alumni Schools Committee connects alumni volunteers with applicants to Yale College for evaluative interviews conducted near an applicant's home. Local ASC groups are active across the United States and in more than 50 countries. Graduates of Yale College, the Graduate School of Arts and Sciences, and Yale's professional schools are eligible to join.
Assembly & Convocation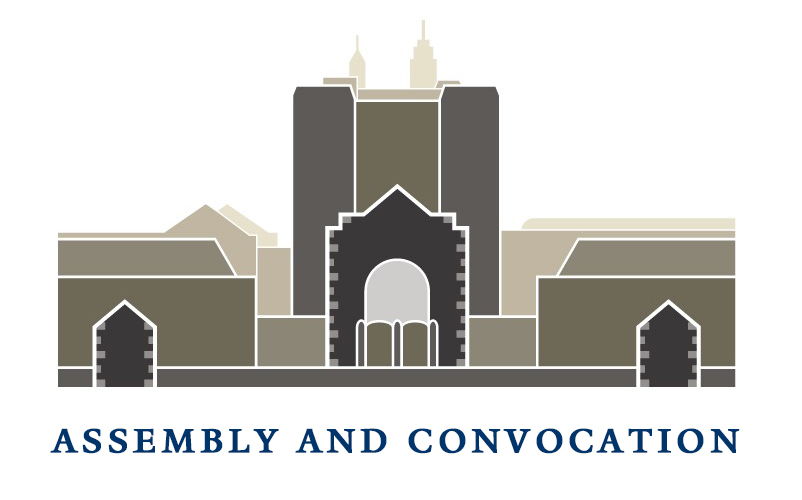 The YAA Assembly, mandated by the YAA Constitution, is the preeminent leadership information and development program for alumni leaders affiliated with the alumni association. It is also the body of alumni association delegates, as outlined by the YAA Constitution, who serve as representatives of the alumni community.
At-Large Delegates
At-large delegates are appointed by the YAA Board of Governors to represent alumni in general, to complement the delegates representing regional clubs, Yale College classes, the graduate and professional schools, and recognized shared interest groups.
Board of Governors
The chief advisory body for our association, the YAA Board of Governors sets the direction and goals for the YAA Assembly delegation and the association at large. The board leads alumni initiatives, recognizes outstanding volunteers and organizations through several award programs, and helps to build the leadership pipeline for the university as a whole.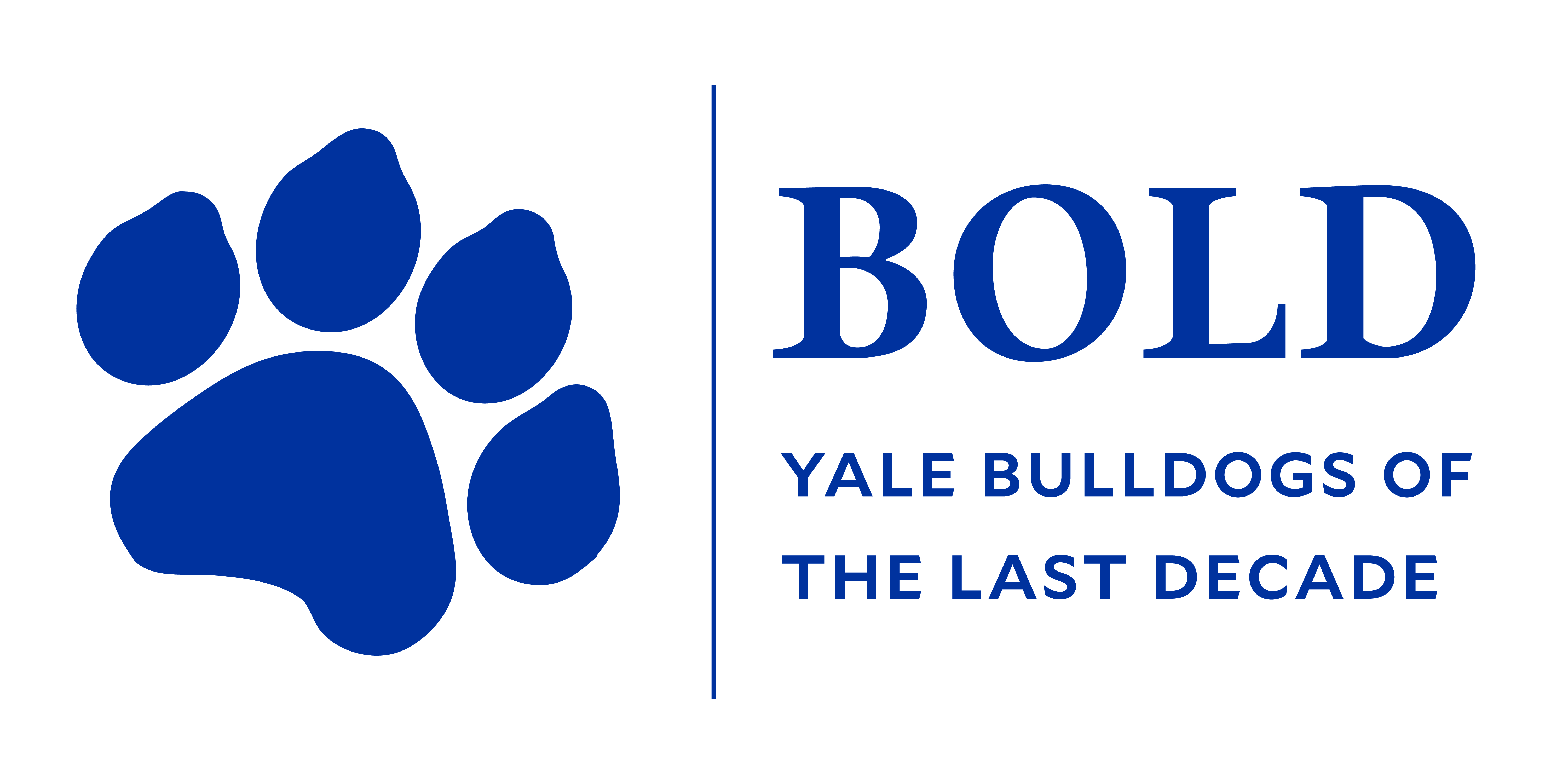 BOLD
Bulldogs of the Last Decade. Any alum who has graduated in the past 10 years is automatically considered to be a part of BOLD and invited to join in programming specifically created for this cohort.

BOLD Perspectives
BOLD Perspectives is a storytelling event for BOLD where alumni share their experiences and adventures while Yale students and as alums. Past themes explored the themes of Leading in Your Community and Navigating the World Inside and Outside Yale.
Camp Yale Emeritus
Camp Yale Emeritus is like a Feb Club Emeritus Summer Session: a time for picnics in the sun, blue BBQ, and parties of all kinds. It's a perfect time for friends, fun, and food – and just like Feb Club, no speeches, no fundraising, just a party.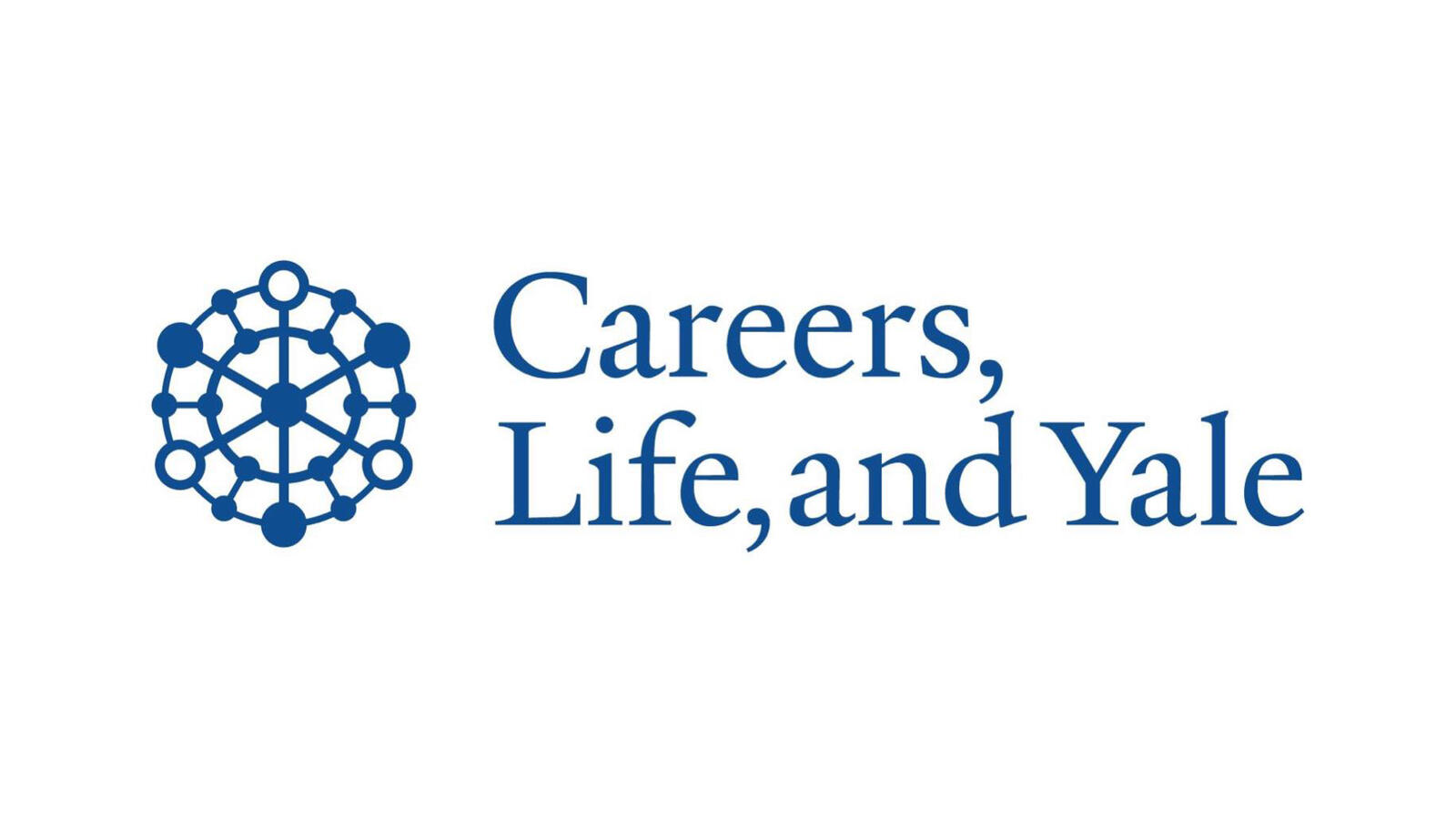 Careers, Life, and Yale (CLY)
Started in 2015, this YAA program consists of dozens of annual alumni-led events and webinars to provide career and life-skills know-how to alums and to students.
Chairman's Award
The Chairman's Awards annually recognize Yale Alumni Fund volunteers who have demonstrated exceptional leadership, innovation, and dedication in their work on behalf of the fund.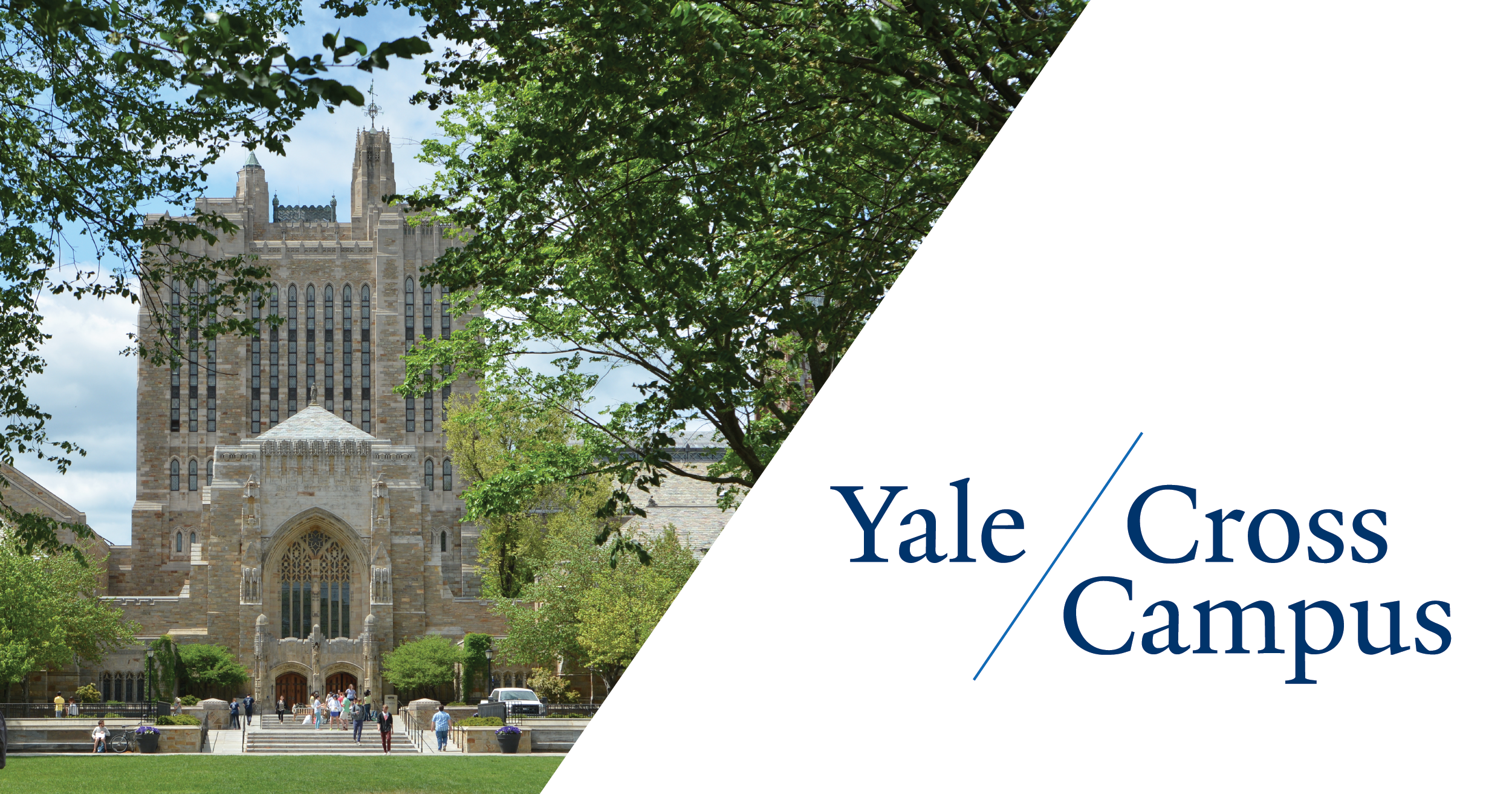 Cross Campus
Cross Campus is Yale's online platform for networking, community-building, mentoring, and career/life-skills advice. Cross Campus facilitates relationships among Yalies – whether alumni to student or alumni to alumni – and is open to all Yale students and alums.
Day of Service
Launched in 2009, the global Yale Day of Service is one of a number of service opportunities for Yale alumni to lead by sharing their time and talents to make a difference. Many alumni give back by:
working in the nonprofit sector
sitting on boards of foundations and organizations
serving at the highest levels of government
becoming elected officials
volunteering for Yale
sharing time, experience, and energy with volunteer community projects
On the annual Yale Day of Service, alumni and their families and friends work to improve communities as part of ongoing service efforts led by local Yale clubs or other Yale alumni organizations, a good number of which have grown out of a first Yale Day of Service effort.
Delegates
A YAA delegate is an alumna or alumnus of Yale who is selected to represent a regional Yale club, Yale College class, shared interest or identity group, or a graduate or professional school alumni association constituency.
Eli Ambassadors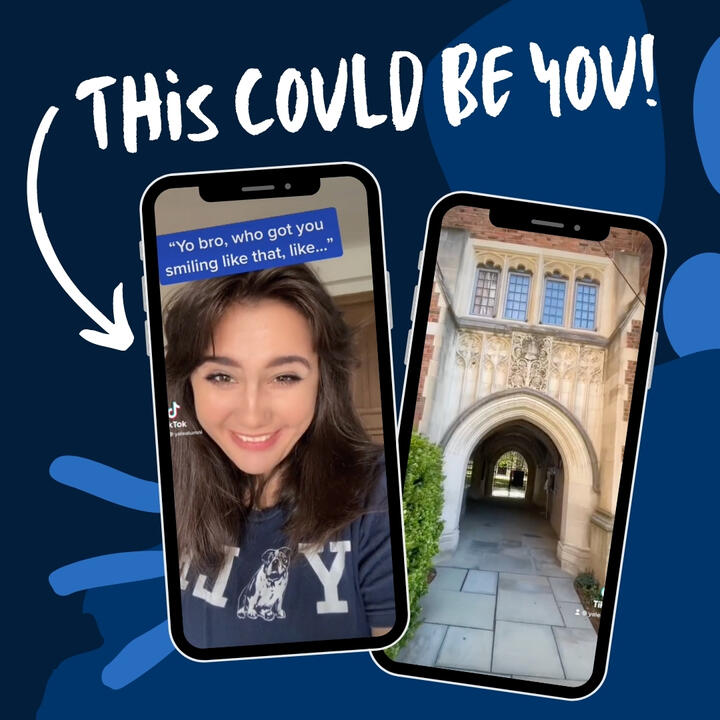 Eli Ambassadors are our social media ambassadors that tell original, authentic stories on @YaleAlumni TikTok and Instagram! New Eli Ambassadors are accepted on a rolling basis. Join today to share your alumni experience in quick social media videos with fellow and future Yalies. 
Financial Life After Yale
Alumni-led, alumni-targeted sessions offering personal financial advice to alums. Sessions are led by John Caserta '01, Tara Falcone '11, and Steve Blum '74. Through the Office of the University Secretary and VP for Student Life, Tara's platform – LIT – is licensed royalty-free to Yale students.
For Humanity, Yale's Capital Campaign
Building on three centuries of excellence, the For Humanity campaign keeps Yale at the forefront. In addition to a financial target of $7 billion, our strategic goals support transparency, inclusion, and President Salovey's vision of a stronger, more unified Yale. Learn more about the campaign at the campaign website: About the Campaign | For Humanity.
G&P
This term refers to the Graduate School of Arts and Sciences and professional schools. Yale has 14 schools in all: Yale College (not covered by the G&P moniker), the Graduate School of Arts and Sciences, School of Architecture, School of Art, Divinity School, School of Drama, School of Engineering & Applied Science, School of the Environment, Law School, School of Management, School of Medicine, School of Music, School of Nursing, and School of Public Health.
GiveCampus
A digital fundraising and volunteer management platform. For more information, visit the Yale Alumni Fund Volunteer Resources webpage: Volunteer Resources | Yale Alumni Fund Volunteers
HeinOnline
Alumni have free access to the HeinOnline Law Journal Library, which provides full-text PDF access to more than 2,000 law and law-related periodicals, and integrated case law. Access to HeinOnline includes the HeinOnline iPad App.
Interest Groups / Shared Interest Groups (SIGs)
Interest Groups are your opportunity to engage with other alumni through affiliations, identities, and professions, cutting across class years, schools, and regional clubs. From longstanding organizations like Yale GALA (Yale's LGBT alumni group) to emerging organizations such as 1stGenYale, you'll find dozens of groups that cover the breadth of Yalies' interests and identities.
JSTOR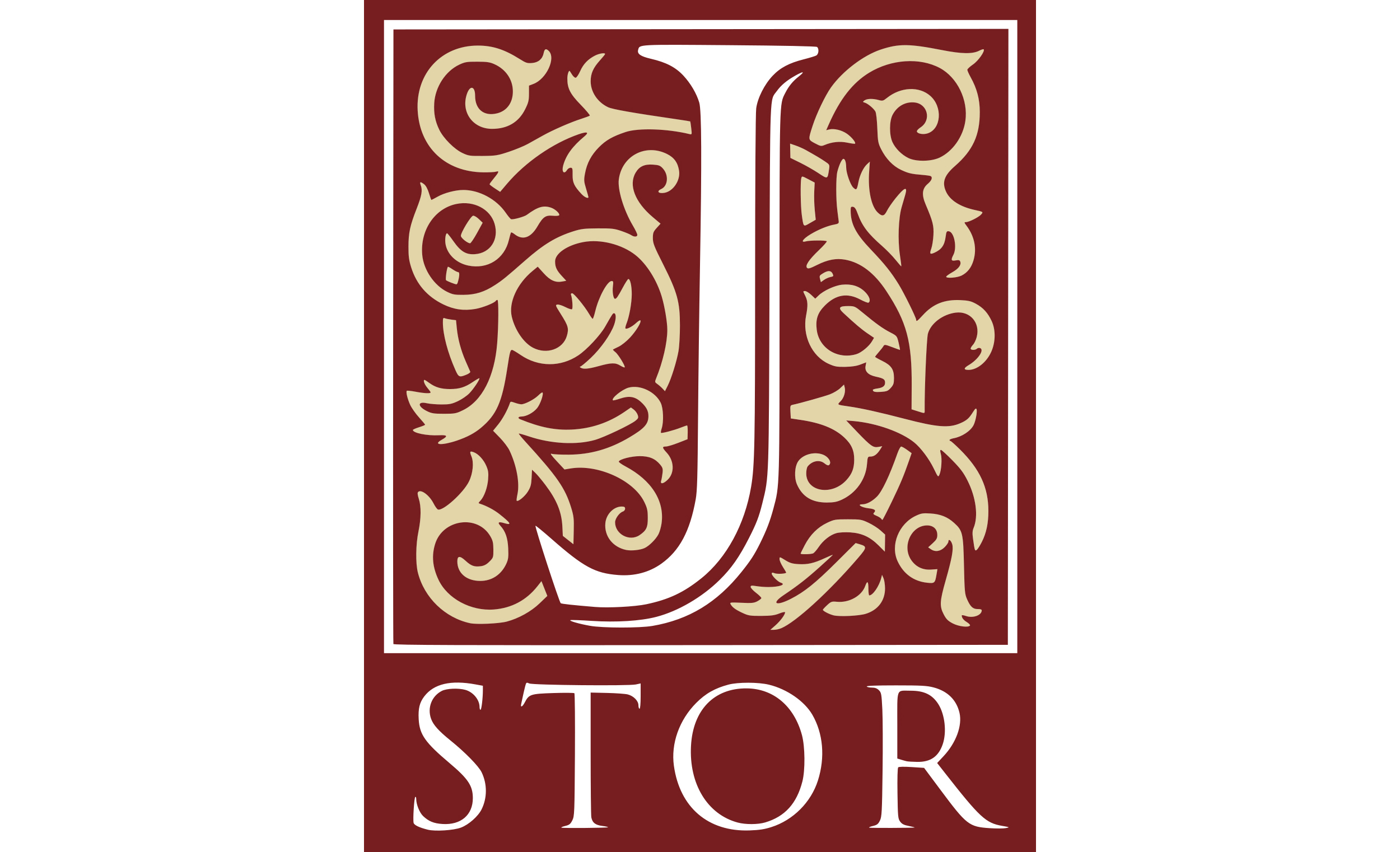 JSTOR is a digital library of academic content in many formats and disciplines. The collections include peer-reviewed scholarly journals as well as respected literary journals, academic monographs, research reports from trusted institutes, and primary sources. 
Lamar Faculty Award
The Howard R. Lamar Faculty Award is given by the YAA to individual members of the Yale faculty to recognize their outstanding service to alumni. These individuals are honored for their remarkable commitment to alumni relations programs. By sharing their scholarship with the alumni community, these contributors foster a commitment to lifelong learning and intellectual inquiry.
Nathan Hale Associates (NHA)
The Nathan Hale Associates program recognizes generous donors whose leadership annual gifts make possible the dynamic, diverse, and creative environment that defines the Yale experience. For new grads, an annual gift of $250+ qualifies for NHA. Nathan Hale Associates donors receive special access to Yale communications and experiences.
Office of Career Strategy (OCS)
The Office of Career Strategy (OCS) offers career advising, professional school advising, employment and internship opportunities, and career development resources. The office works with students and alums of Yale College, the Graduate School of Arts and Sciences, and postdoctoral scholars to clarify career aspirations, identify opportunities, and offer support at every stage of career development.
ODV (Development)
The Yale University Office of Development (ODV) leads the university's fundraising effort and currently comprises a staff of approximately 300. Yale benefits from an outstanding tradition of alumni giving, as well as significant and growing support from parents, friends, corporations, and foundations.
Regional Clubs
Yale clubs are your starting point for finding your local Yale community! With more than 120 domestic and 40 international clubs, covering almost every point on the globe, you can connect with friends old and new, continue to learn for a lifetime, give back to your local community, and explore professional opportunities – all in your area.
Reunion Giving
Your Yale College reunion is an opportunity to reconnect with classmates and take part in the tradition of giving begun by the Yale College Classes of 1877 and 1892 – the first to make class gifts to Yale. Since those first reunion gifts, alumni have continued to make annual and capital gifts in honor of their own reunions, contributing a significant portion of the university's fundraising support each year.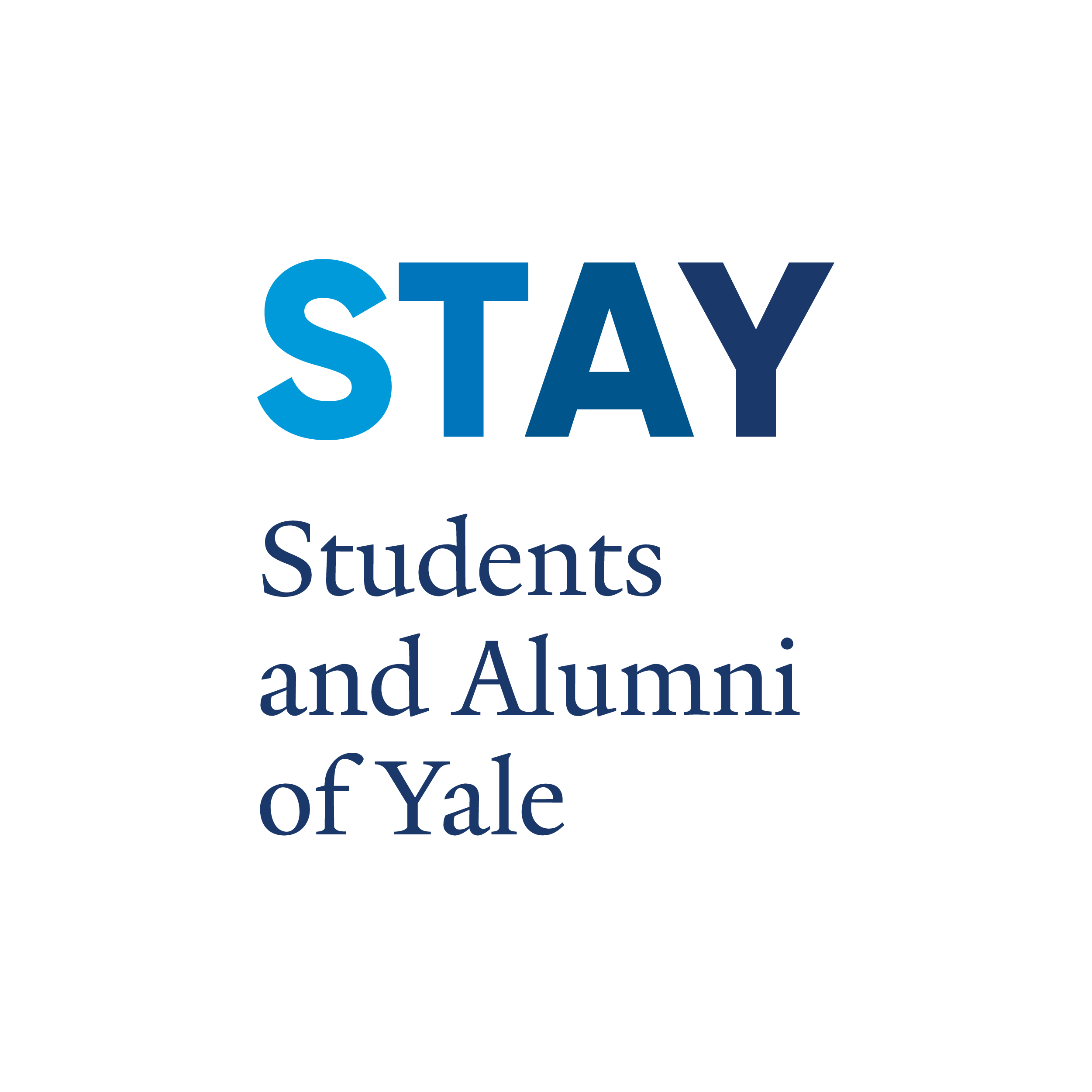 STAY
Students and Alumni of Yale. Yale's only organization whose mission is entirely abut connecting students with alums. STAY is hosted by the YAA and supported by the YAA Strategic Initiatives team. Embers of STAY attend various YAA Board of Governors committee meetings and also manage Yale's annual Yale-Jefferson Awards for Public Service.
YAA
Yale Alumni Association. The Yale Alumni Association connects alumni to each other and to the university. A dedicated staff partners with alumni leaders to create and foster these relationships, through events, programs, reunions, mentorship, educational travel, lifelong learning opportunities, service, and through collaborations with alumni affairs colleagues in the graduate and professional schools.
Yale Alumni Academy
Yale Alumni Academy is a new program focused on providing alumni with educational programming online, on campus, and abroad. The goal is to showcase Yale's faculty, scholarship, and research interests to alumni who are interested in engaging at a deeper level of learning. 
Yale Alumni College (YACOL)
Yale Alumni College offers courses in a variety of locations throughout the U.S. in the fall and spring semesters, as well as during the summer. This program presents a unique learning environment for Yale alumni, family, and friends, including:
Exceptional faculty (either Yale professors or Yale alumni who teach in the area)
Highly motivated classmates who share a passion for lifelong learning
Small seminar format to encourage participation and discussion, with no more than 25 students per class
Cultural outings with students from all classes to share the learning experience
Yale Alumni Directory
Keep your contact information up to date so you don't miss out on events in your area or campus news of interest! The directory also allows you to search for and connect with other alumni, and you can control which of your information is visible to others. Log in today or check out the Help Center for more details.
Use your online directory login credentials to access several online academic journal resources provided by Yale University Library. Visit our online resources page for more information and links to log in.
Yale Alumni Fund (YAF)
Yale Alumni Fund gifts of any size support Yale's core needs. From financial aid, to teaching and research, to enriching student life, your generosity touches every aspect of Yale College. As an alum, you show your support for Yale's uncompromising standards when you participate in this tradition of giving. You can personalize your contribution by designating your gift to one or more areas of special interest or give without restriction to support the university's most pressing needs. 
Yale Alumni Fund Student Ambassadors (YAFSA)
Yale Alumni Fund Student Ambassadors (YAFSA) partners with the Alumni Fund to promote giving to Yale. Student ambassadors share with their classmates the importance of philanthropy and help spread the word about how gifts to the Alumni Fund – which are immediately available to support critical needs like financial aid and campus programming – make an excellent Yale College experience possible for all students.
YAFSA welcomes students from all class years and offers educational and social events as well as the opportunity to network with Yale alumni, faculty members, and staff members. Yale College students who participate in YAFSA gain experience in communications and the nonprofit sector while joining with peers to support Yale. Learn more at the YAFSA page on the For Humanity website: YAFSA | For Humanity.
Yale Alumni LIVE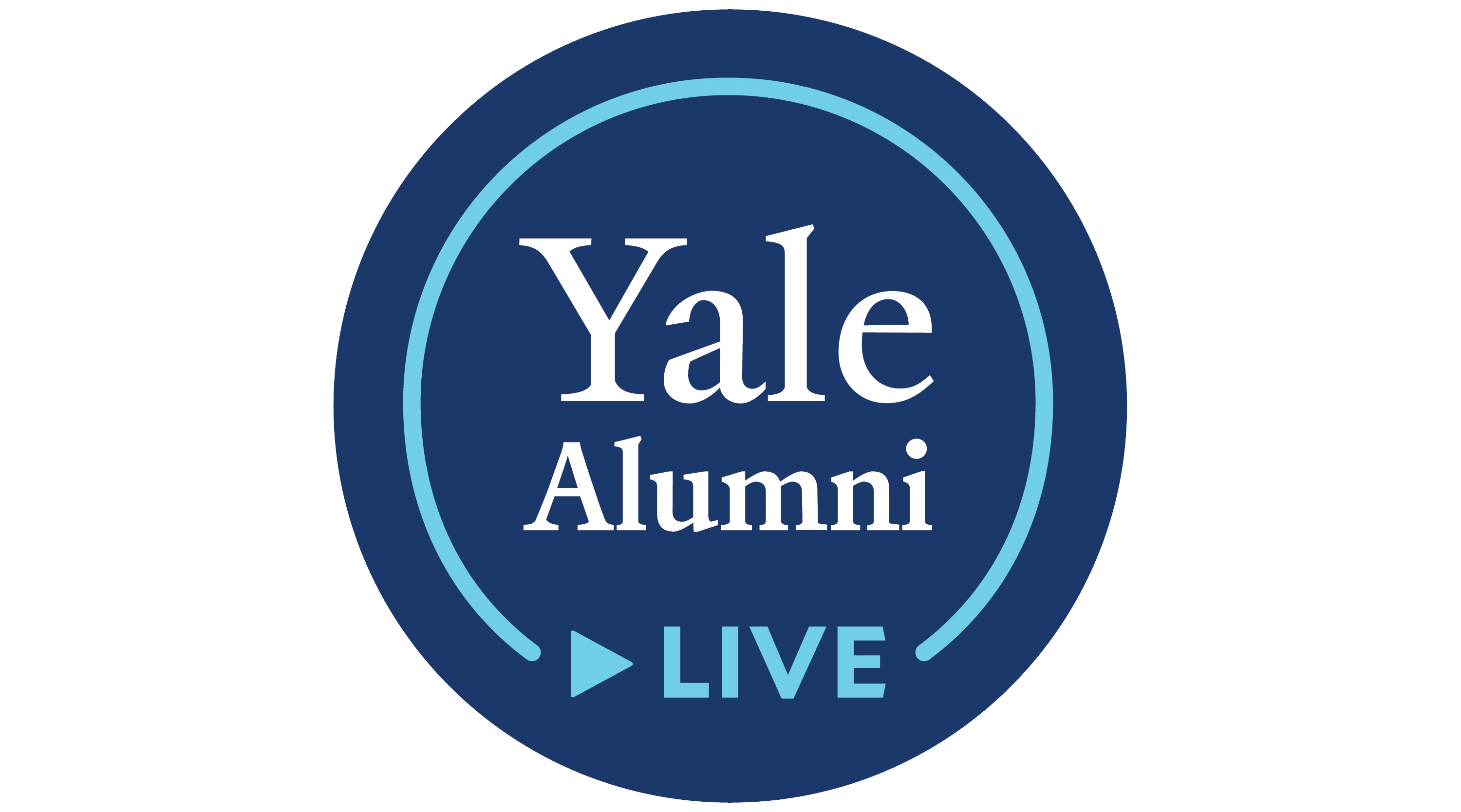 Yale Alumni LIVE is an initiative developed and led by the regional clubs team, which brings live casual and entertaining content to social media channels – @YaleAlumni on Instagram and the Yale alumni Facebook group. The length of events varies from 15 to 60 minutes and are cross-promoted with the club where the alum is based.
Yale Alumni Service Corp (YASC)
Yale Alumni Service Corps promotes mutual cross-cultural awareness and sustainable development in underserved communities. This is done by bringing Yale alumni, family, and friends together to work with people in communities throughout the world – via the arts, education and sports, health, and economic development – to inspire hope and produce meaningful change in the lives of the people we serve.
Yale Book Award
Your Yale regional club can honor outstanding juniors in local high schools and help build Yale's reputation among families in the area through the Yale Book Award program. Please email us if you would like more information; in the subject line, please note: "Yale Book Award Inquiry."
Yale College Reunions
Every Yale College class holds on-campus reunions on a five-year cycle, from the 5th to the 65th Reunion. YAA also hosts a Senior Reunion for all classes that have already celebrated their 65th Reunions.
Yale-Jefferson Award for Public Service
This honor is awarded annually to three Yalies: a Yale College student, a graduate or professional school student, and an alum. These prestigious awards – recognizing sustained public service that is individual, innovative, impactful, and inspiring – are given each fall. Candidates must demonstrate service that draws on the Yale community and/or resources to benefit the world beyond Yale.
Yale Mastercard
Partnership between Yale and FNBO (a leading family-controlled bank) through which FNBO offers a Yale-branded affinity credit card.
Yale Medal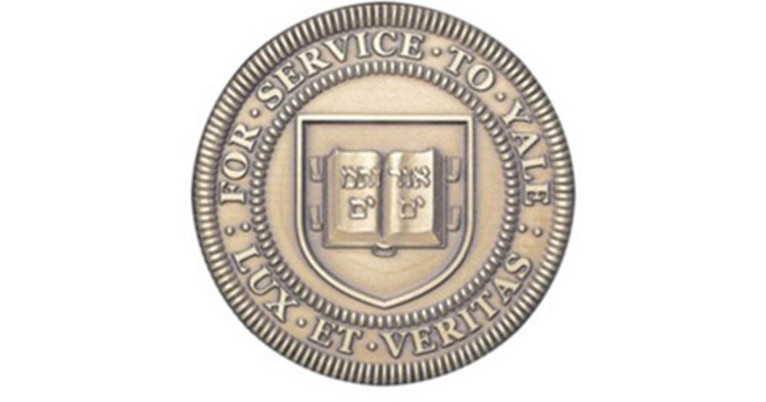 The Yale Medal is the highest award presented by the YAA, honoring outstanding individual service to the university. Recipients reflect the range of service and leadership the alumni association strives to recognize with this award. In honoring outstanding, transforming, and inspiring volunteer service to the university, the Yale Medal may be awarded to alumni or friends, as candidates do not have to be Yale degree holders. We honor these individuals for their extensive, exemplary voluntary service and remarkable contributions to our treasured community of scholars and friends.
YaleMail
YaleMail is a branded, fully functional, and web-based email service for alumni, offered through Google Apps for Education. All alumni, post-doctoral fellows, and international affiliates are eligible for YaleMail. You can link your YaleMail @aya.yale.edu account to other Gmail accounts, or forward to another email address, if desired. Please visit the Help Center for more information.
YaleTrue
YaleTrue donors are consistent donors to the Yale Alumni Fund.